Alamo Heights High School
Class Of 1969
Welcome
to the
Alamo Heights High School
Class of 1969 website
(now over 98,000 hits)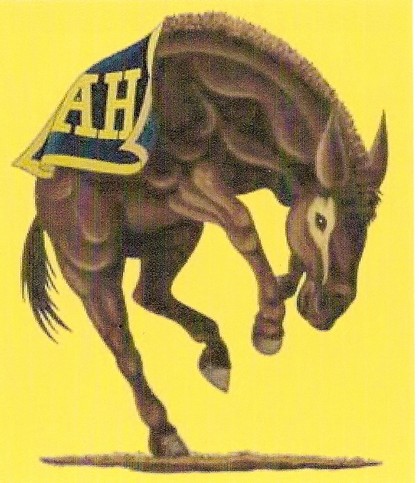 A story from the silo: a post graduation ramble

Chris Hummel, my old grade school nemesis, strode through the crowd with rough and tumble elegance and Ashley held her head high, and had lost none of her class. Her charm had been left untouched by the clock. Old flames long extinguished still retained enough spark for a quick snap of the good and bad times. Linda had that infectious smile resilient even when our conversation turned to darker moments we left behind.
Each face in the crowd held a key to a door I walked through 40 years back. The red brick house where Dan lived brought back flashes of Lincoln Logs and Erector Sets, or the crystal radio set we put together one cold winter day. And some of these chance meetings conjured revelation as well.
Gail Sullivan who I hardly knew struck me with such beauty that I was speechless. How had I missed this? The writer's mind always makes associations and all I could think when I looked into her face was "if I fall into those eyes will I swim forever?"
Jim Ryan could have rode in on a horse and I would not have blinked. Here was a boy grown into a man right out of a storybook. And Mary just in from Japan cut a path through the crowd, a human dynamo of mirth even though she had flown for thousands of miles without rest.
And all travelers need a guide, and Andee, my oldest friend was the chorus in this unfolding odyssey. We had survived cancer and shared a bond that few people could ever understand. We lived and we will continue to live and live well. There were those who had fallen off the road long ago.
Bob Alexander and I talked about Stevie who we both missed terribly. He reminded me that we are frail and our time on earth is brief and I still walk, among you my friends and I am lucky. Neil Ruttenberg
These are photos taken at our 40th Reunion in October 2009. You should be able to save any picture by right clicking and saving to a location of your choice
Pictures from Gil Price
Rick Cavender singing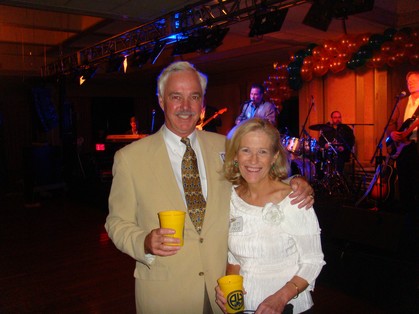 In the green room before concert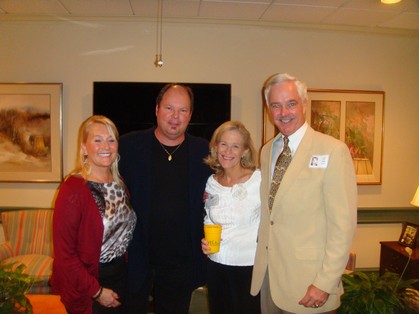 Receiving Honorary Diploma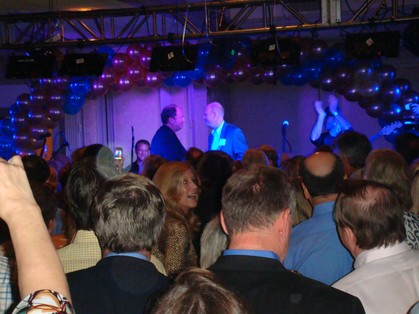 Kevin,
I wanted to thank you for all your consideration in presenting me with my long over due, and I'm afraid academically undeserved

high school diploma

.
It was a charming idea from my dear friend Mr. Solsbery and his lovely wife Betsy. It's funny how my desire in my life for that illusive accomplishment, regardless of my success in music endured. Ironically the one suffered from the other.
If it's any consolation my bother Tim, another Alamo Heights alumni is a CPA in

San Antonio

, and my younger sister Cindy is a celebrated M.D. Ph.D, so as a family collectively, I hope have enough credits.
Again thank you for your kindness, I shall treasure it. Christopher
Chris in concert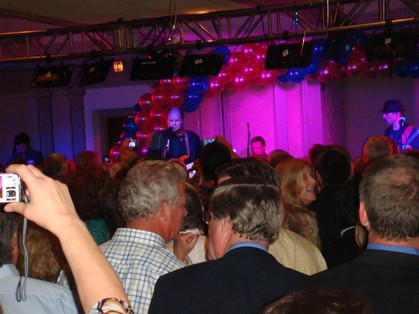 From Randy Lockwood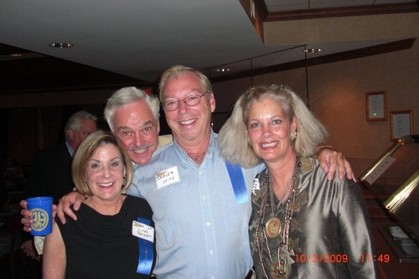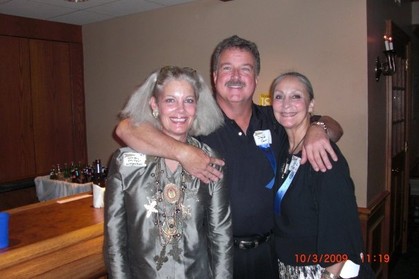 From Bob Alexander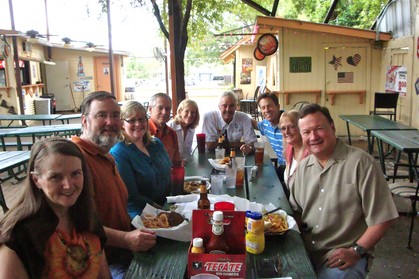 From Carol Harris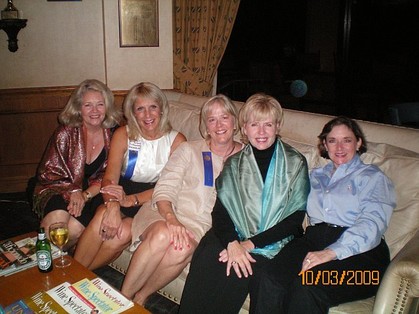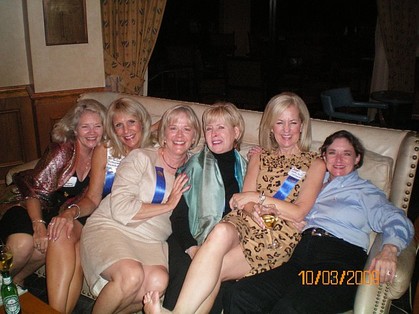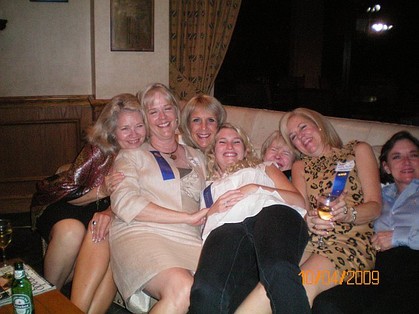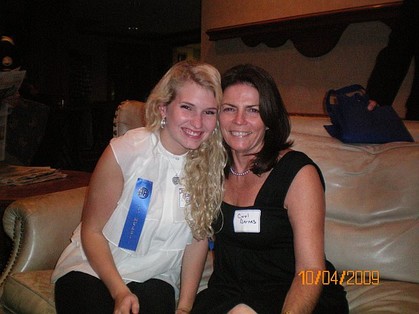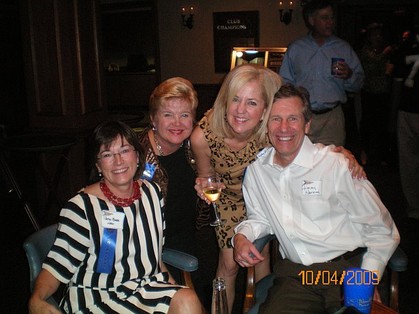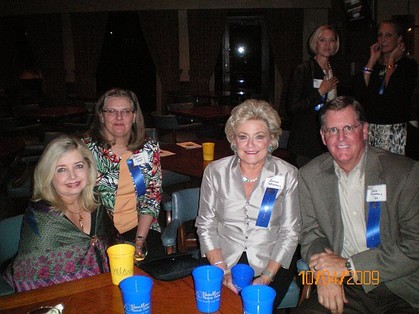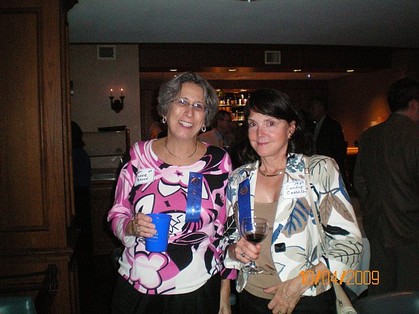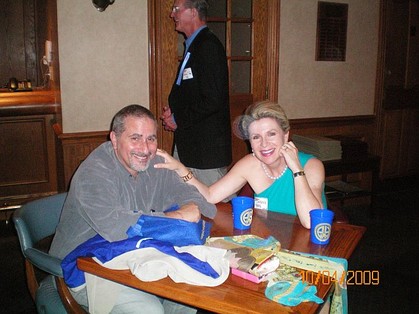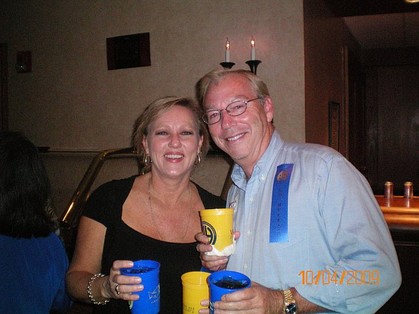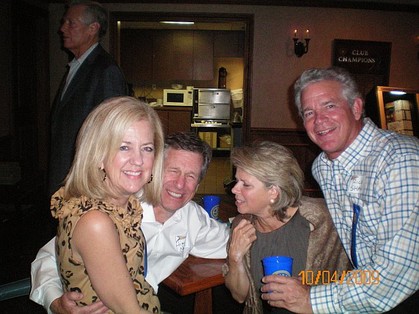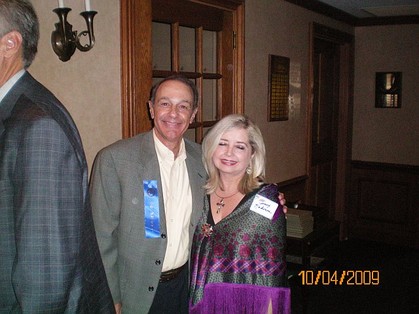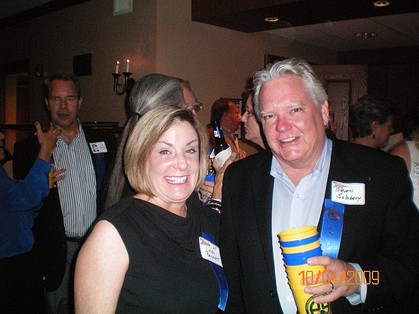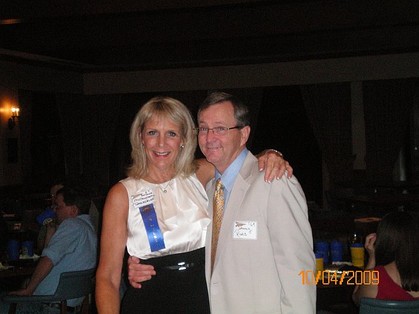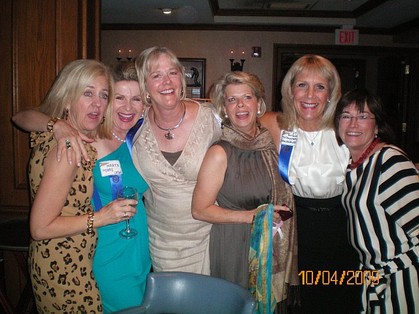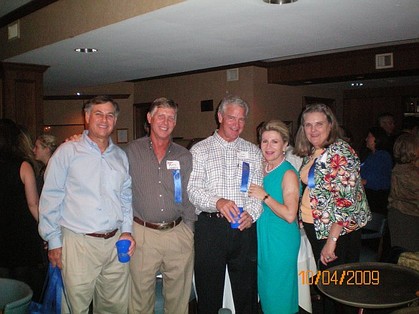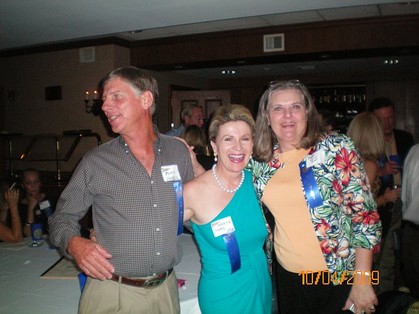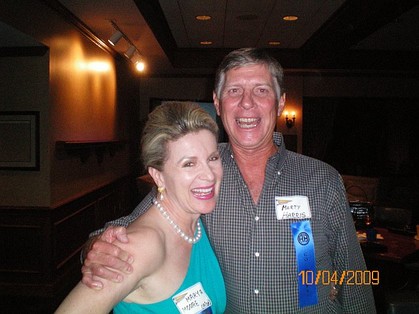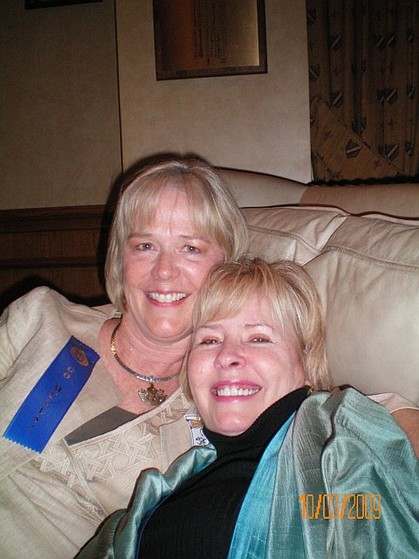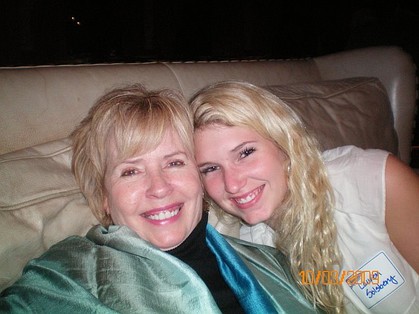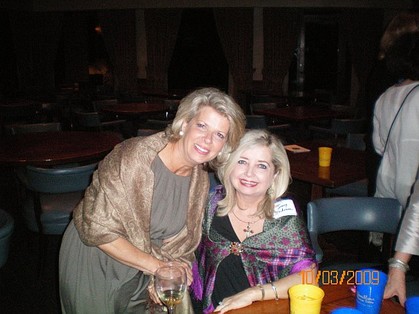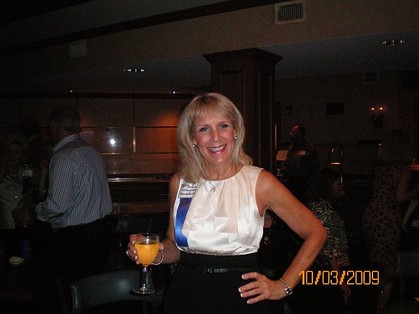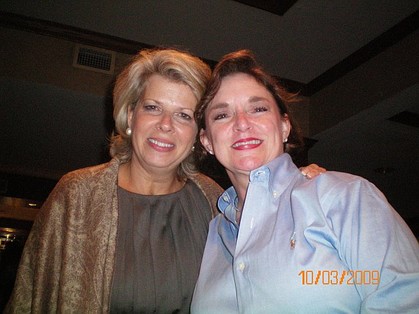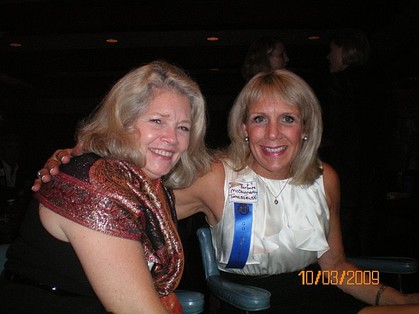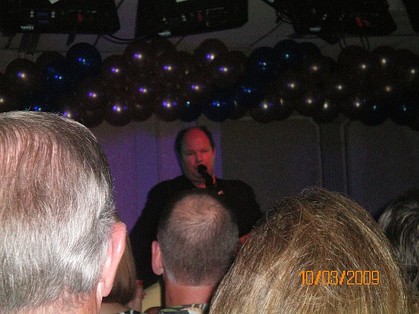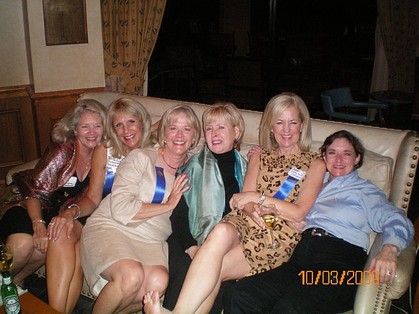 FROM Jack Nahoum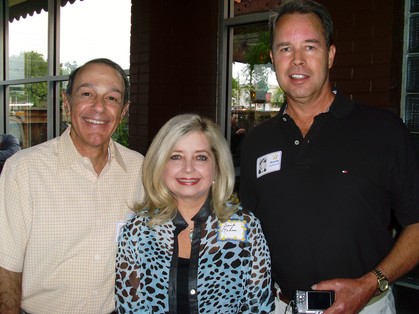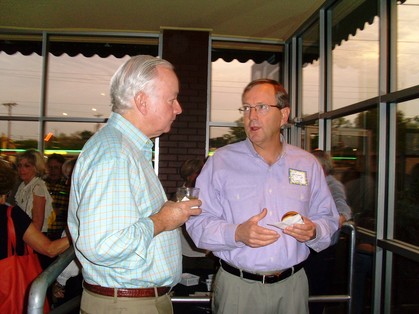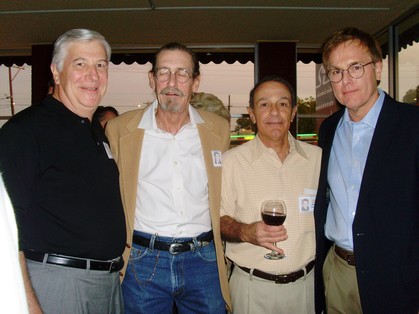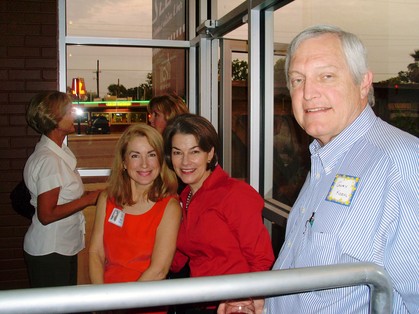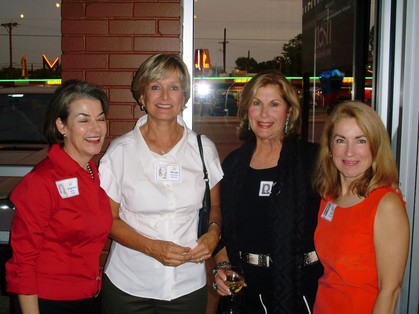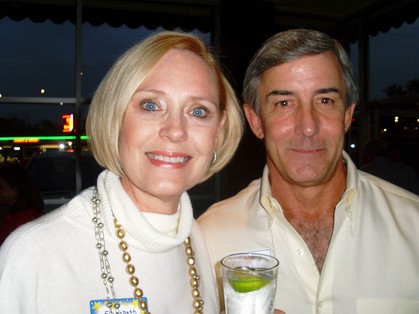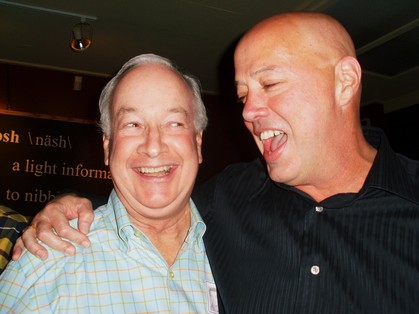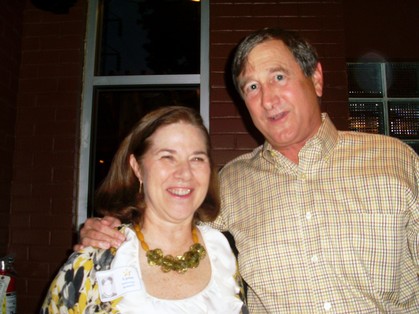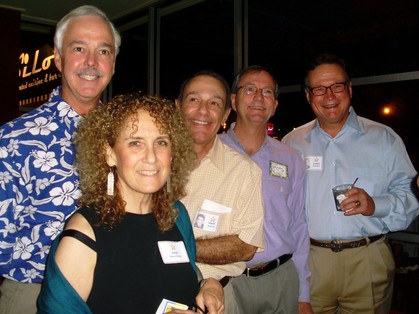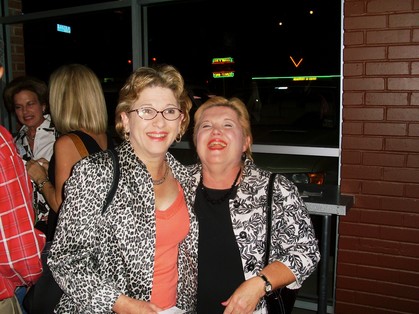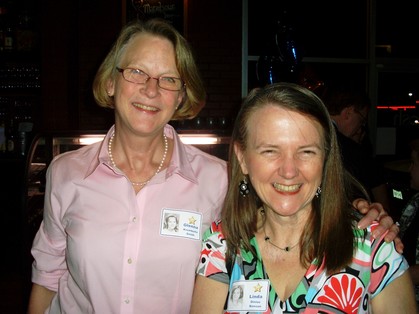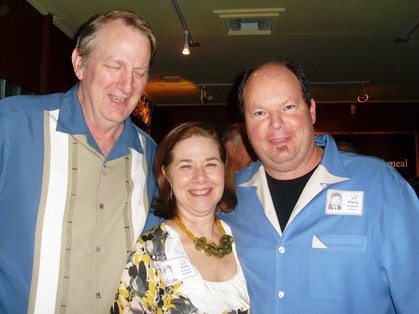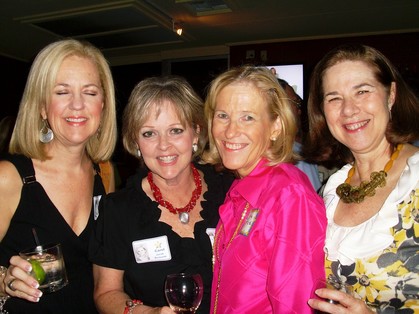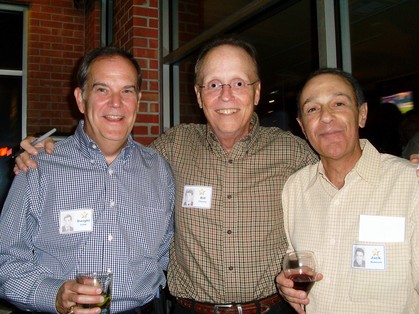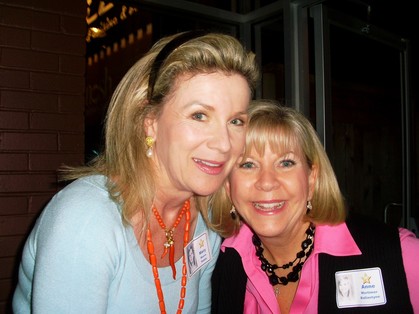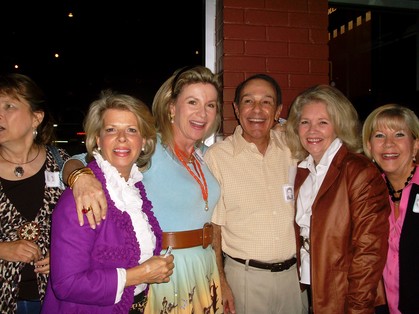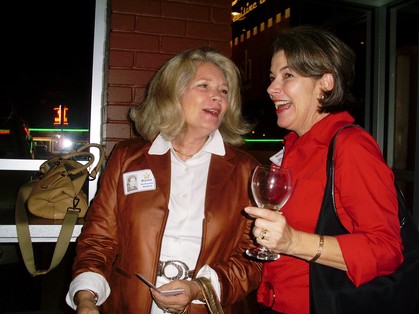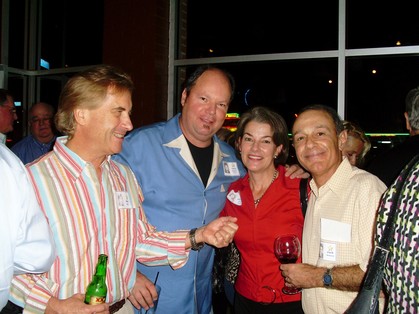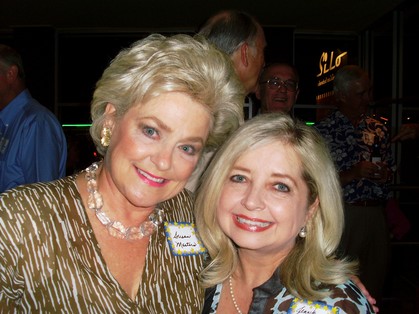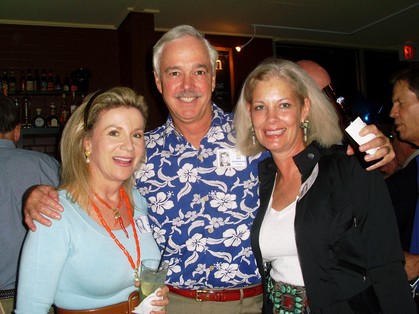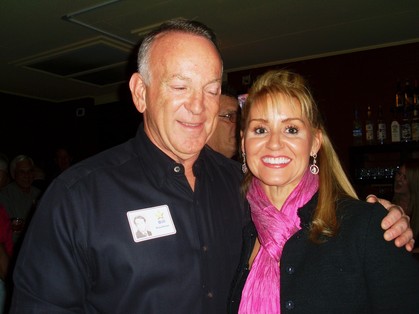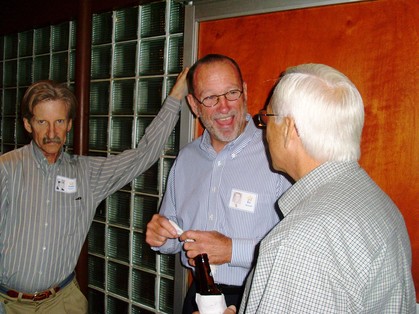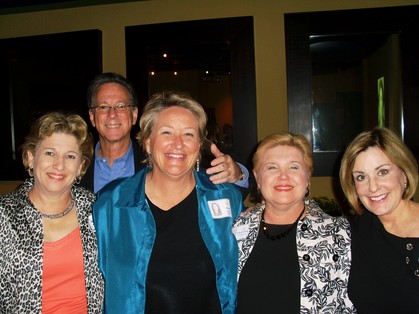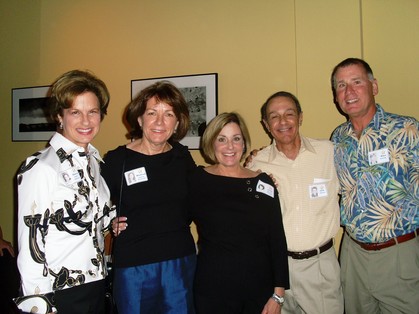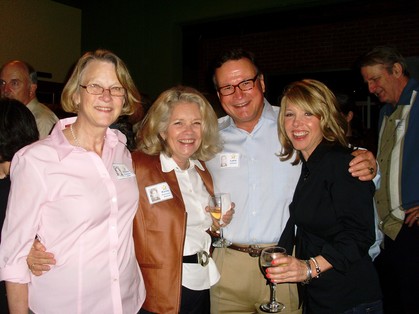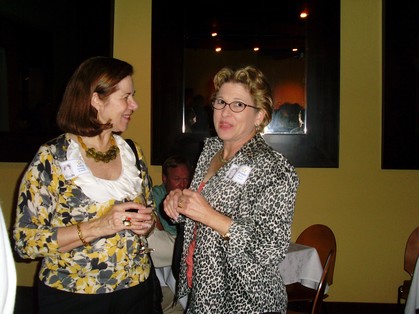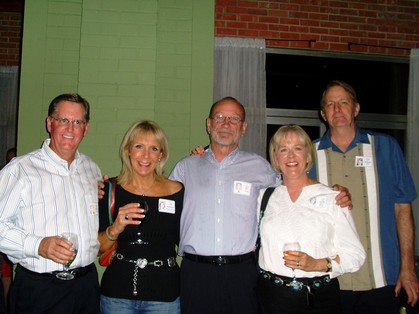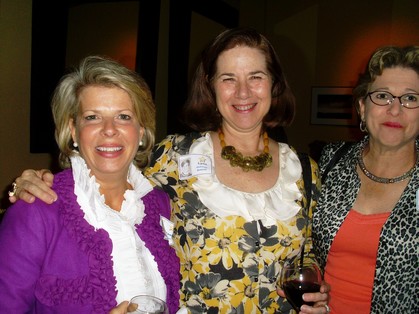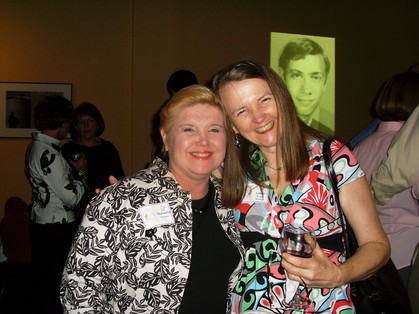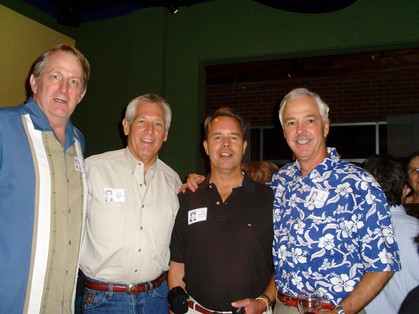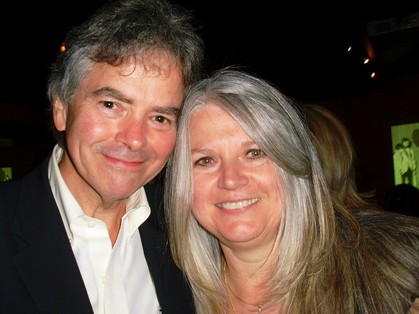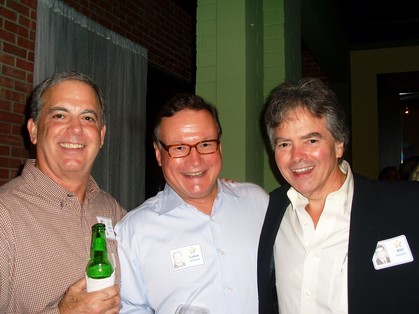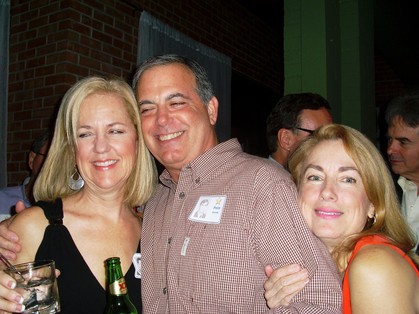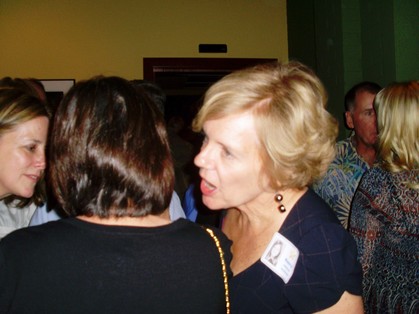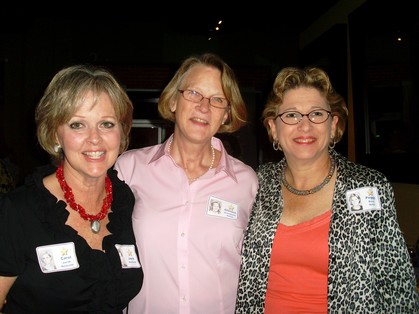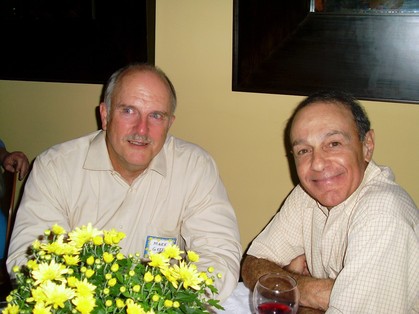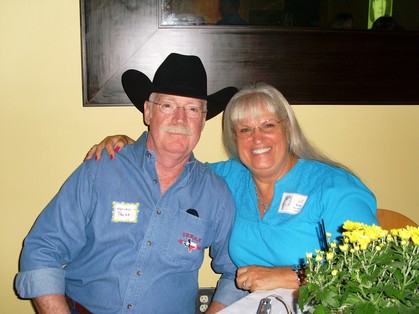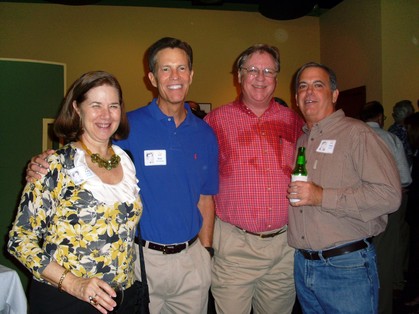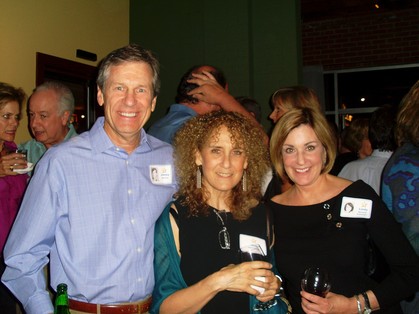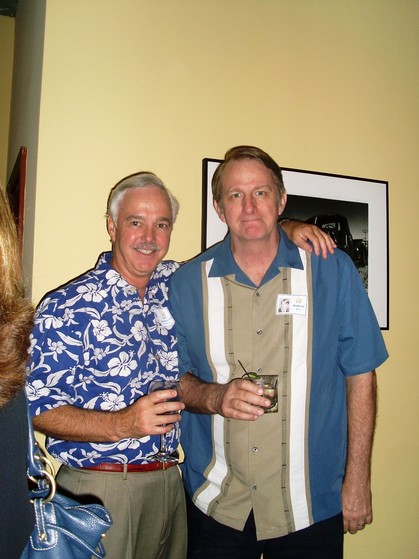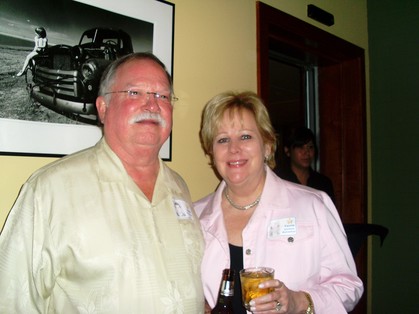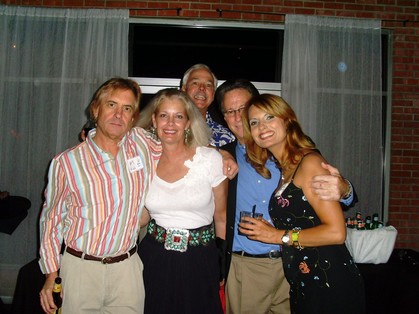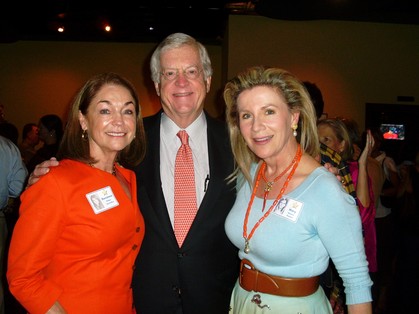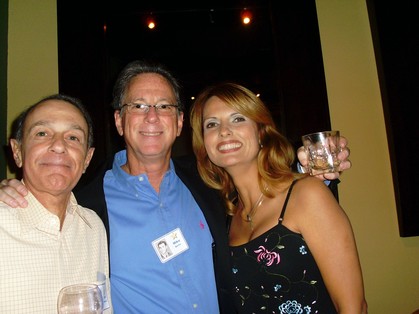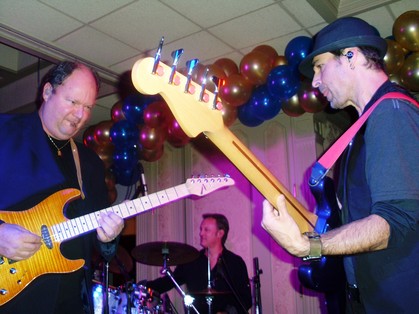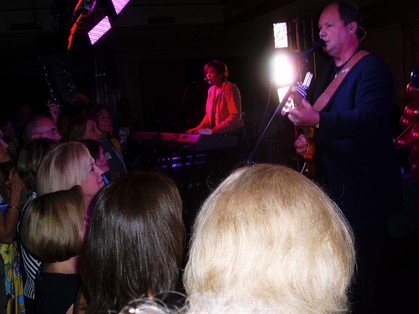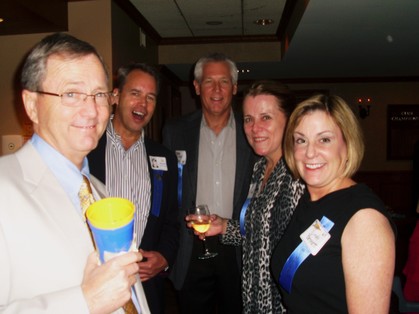 From Merle Rouillard
34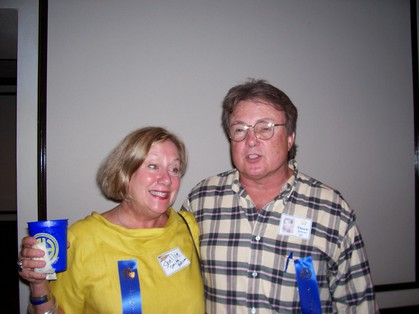 33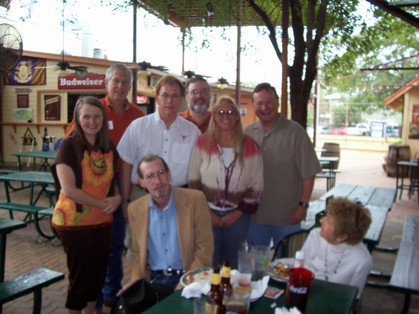 32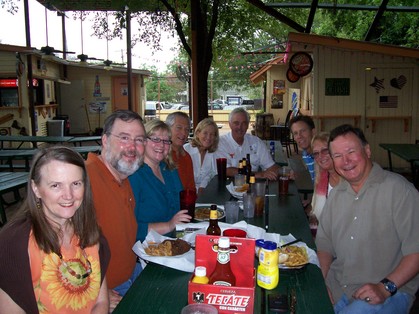 31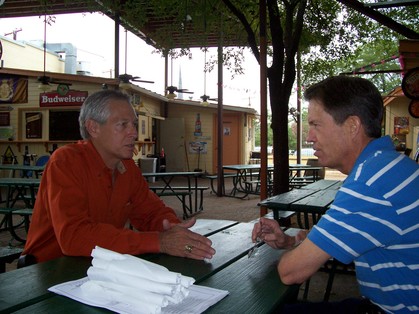 30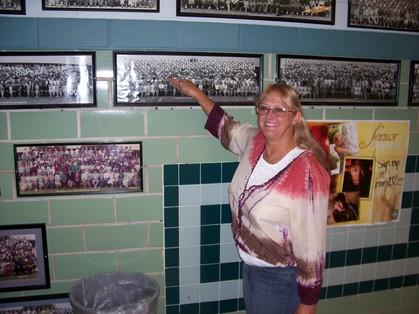 29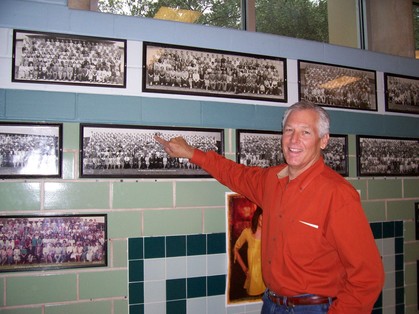 28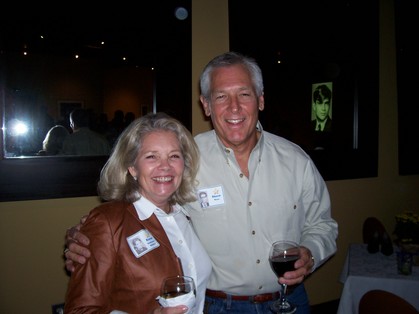 27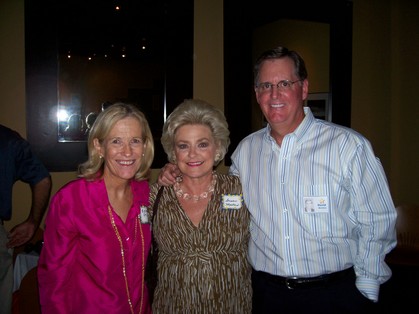 26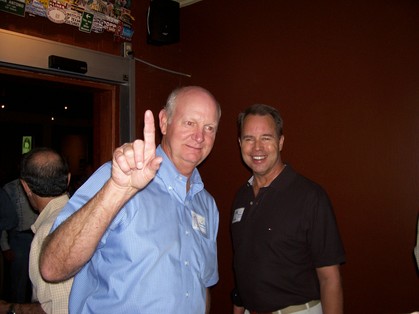 25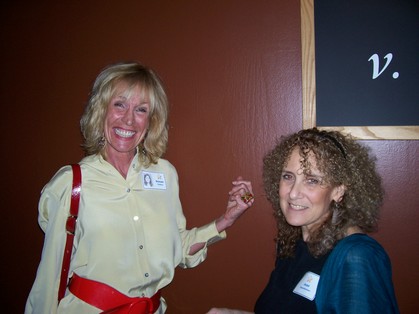 24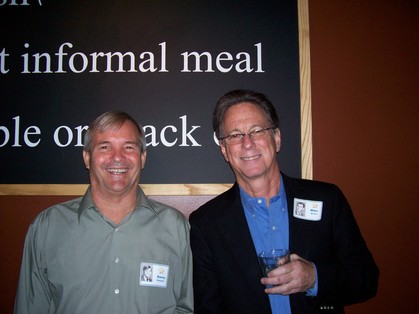 23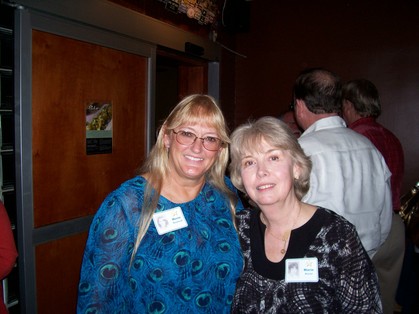 22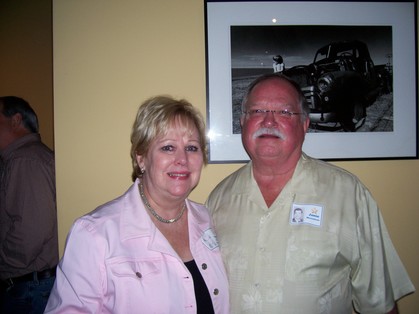 20
19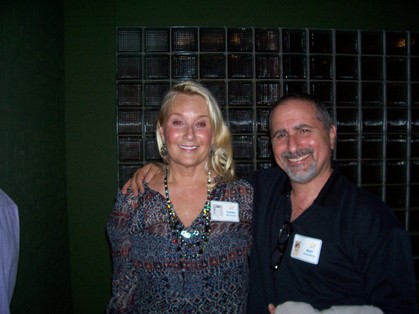 18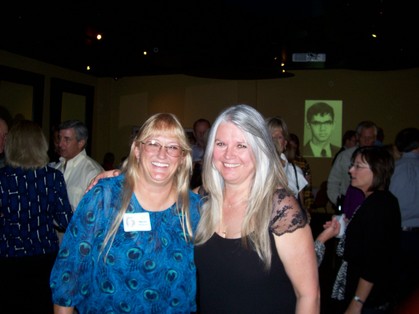 17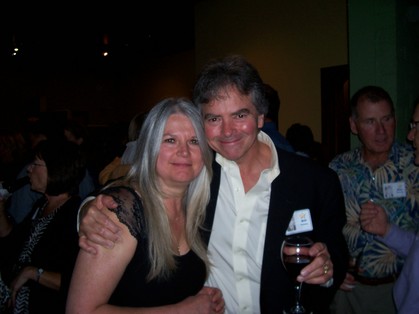 16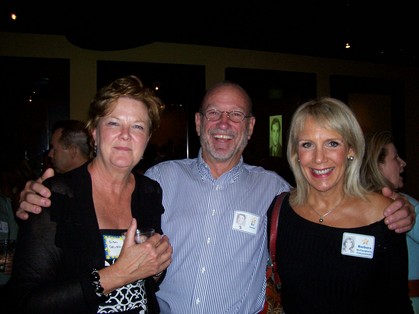 15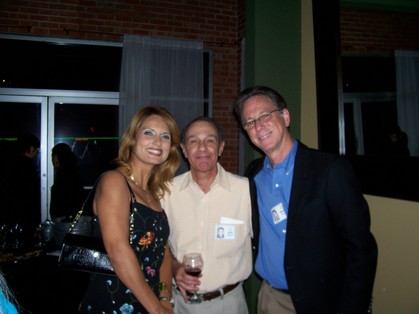 14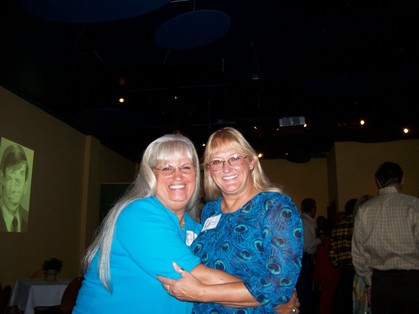 13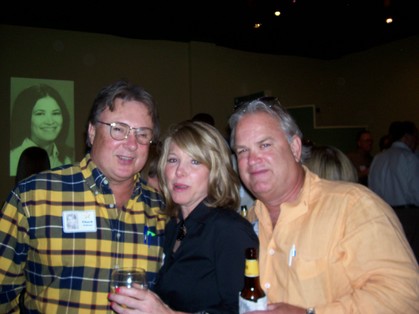 12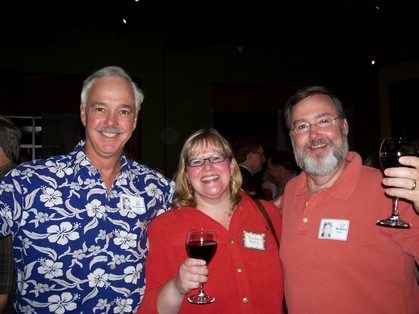 11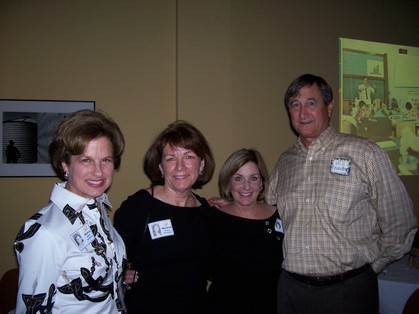 10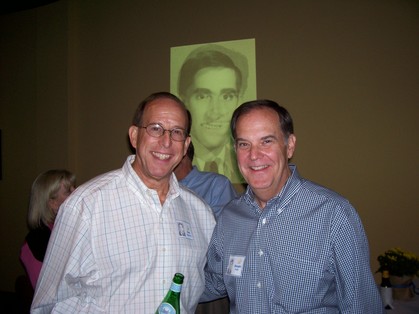 9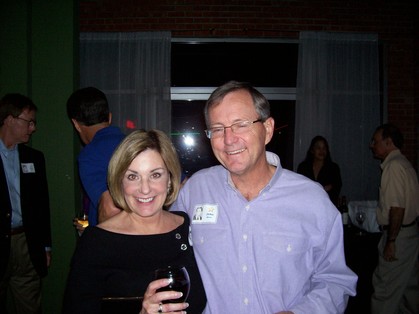 8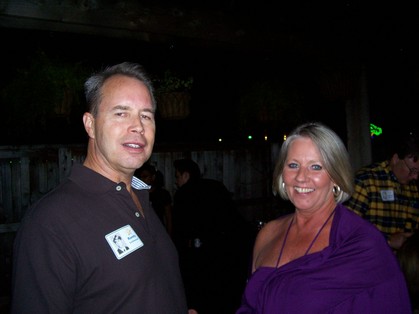 7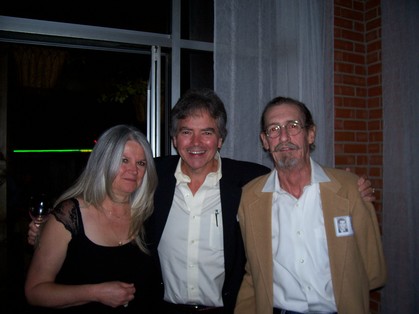 6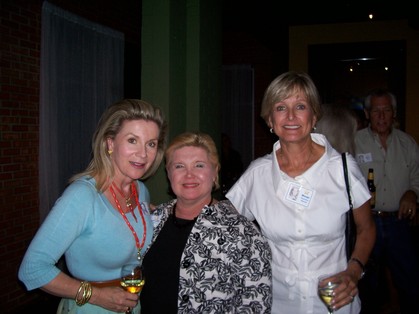 5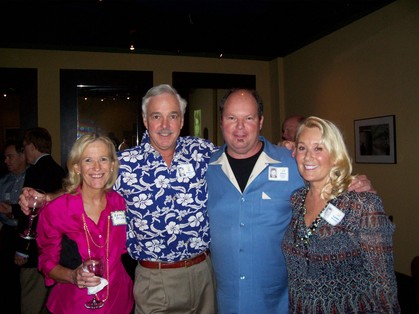 4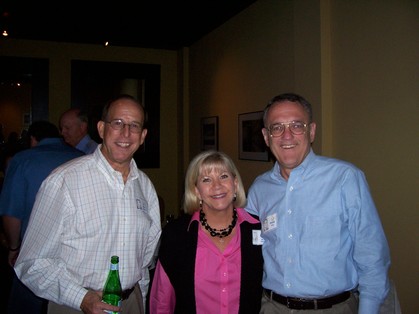 3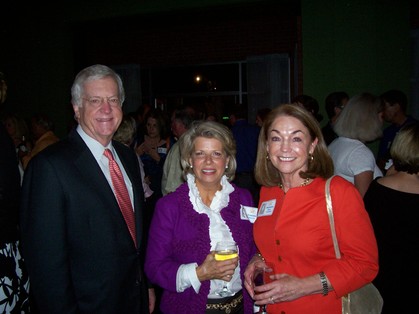 2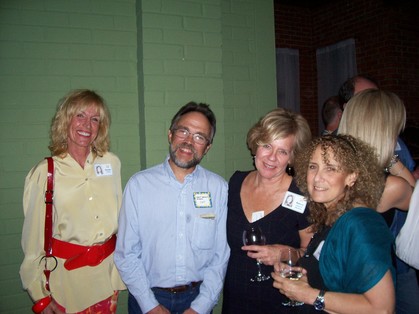 1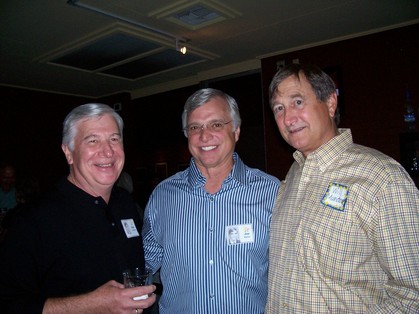 From Susan Yerkes
21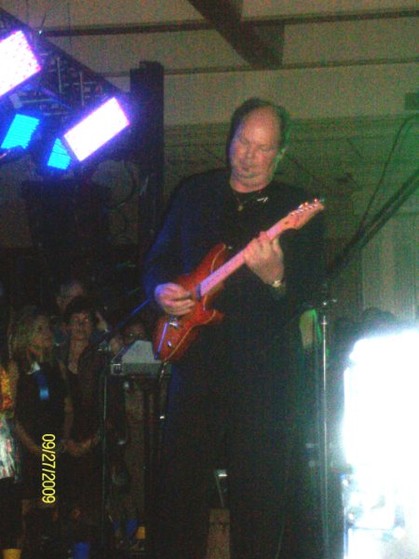 20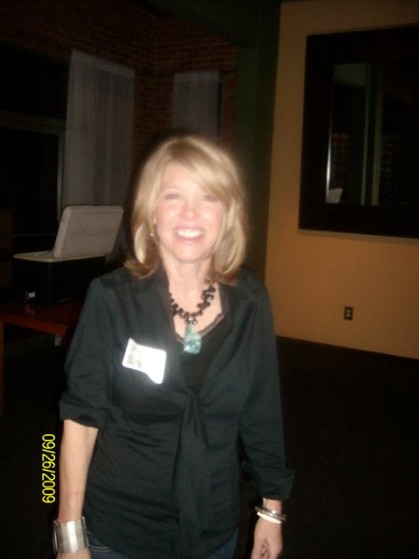 19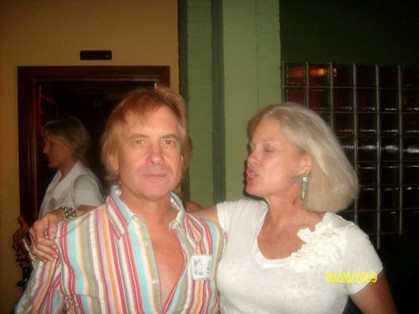 18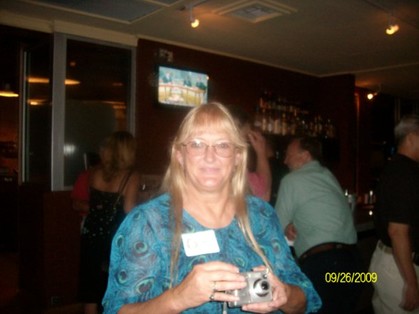 17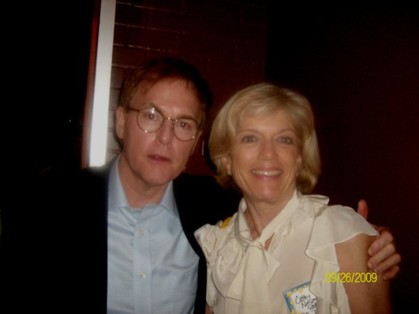 16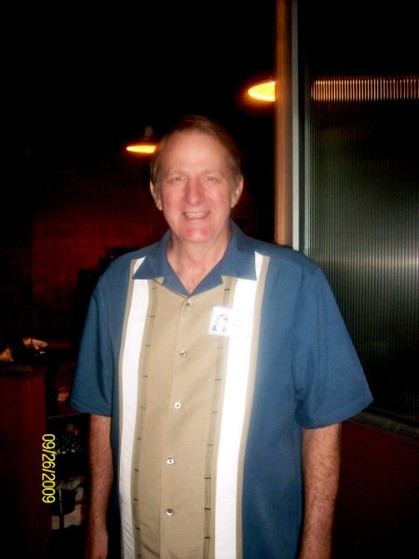 15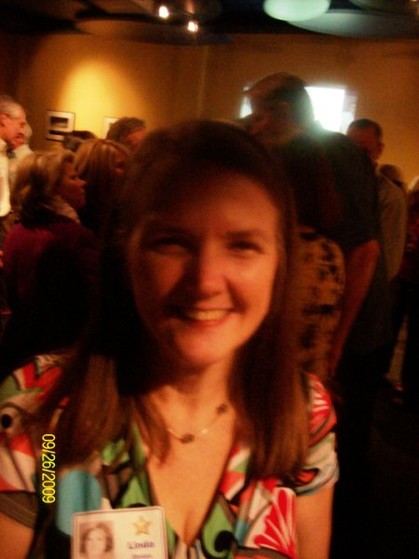 14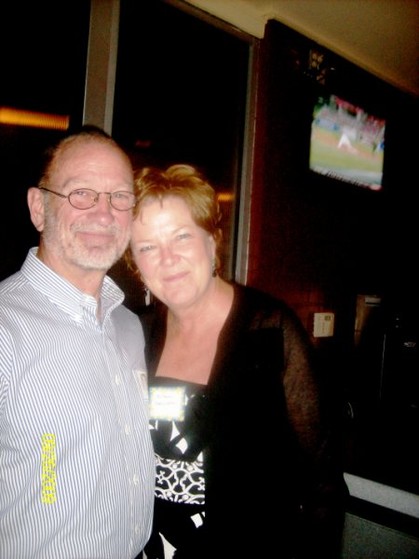 13
12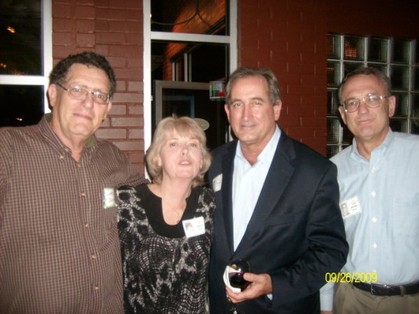 11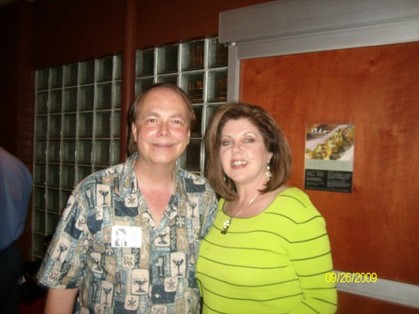 10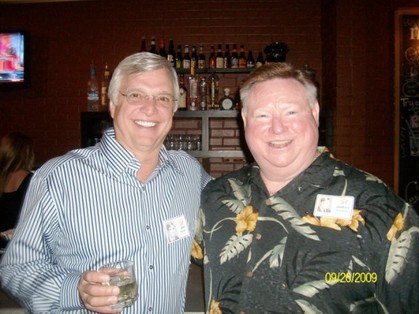 9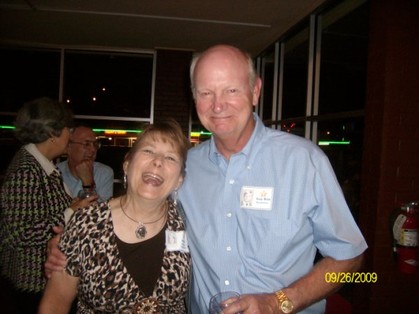 8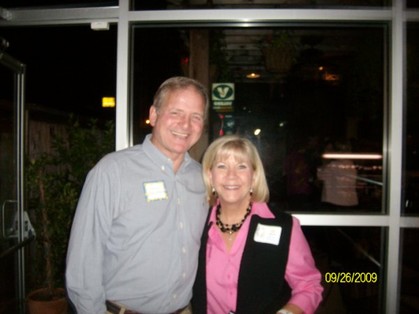 7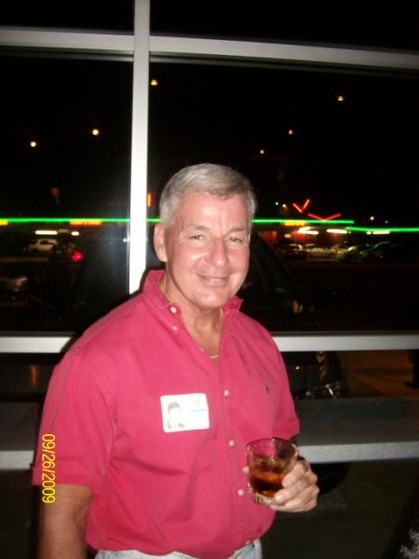 6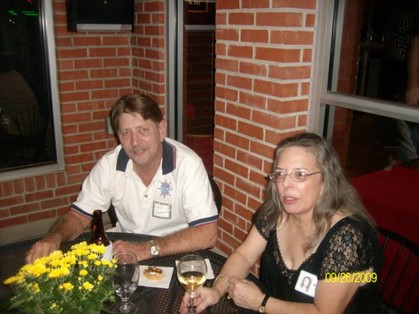 5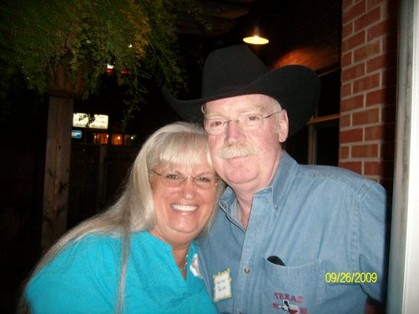 4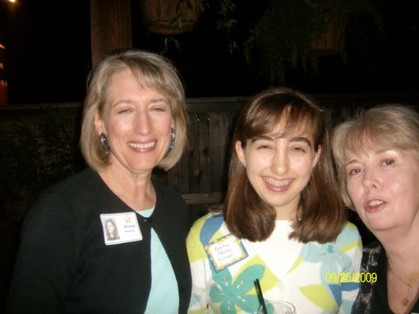 3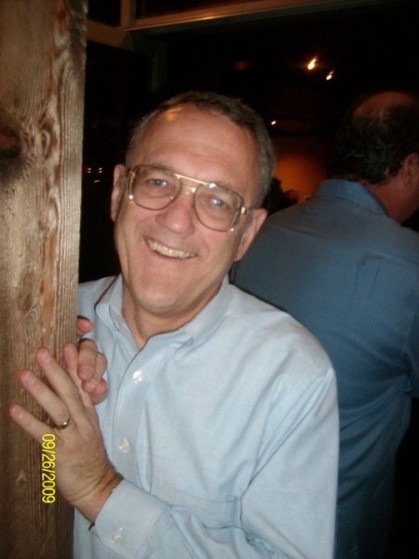 2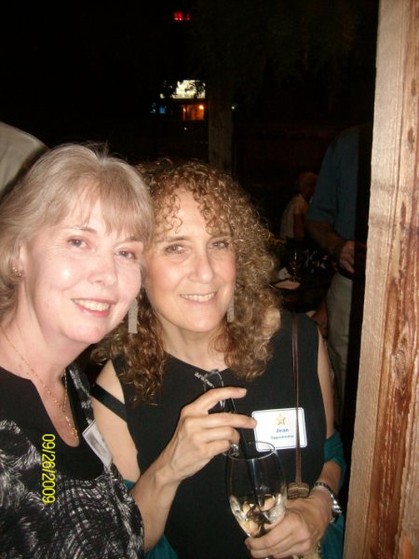 1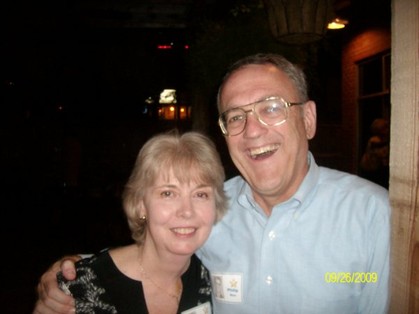 From Randy Lockwood
46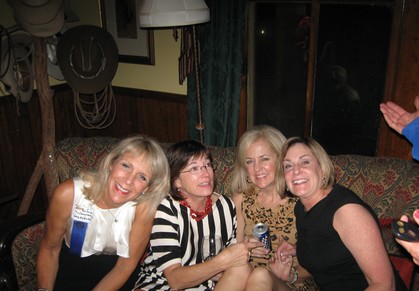 45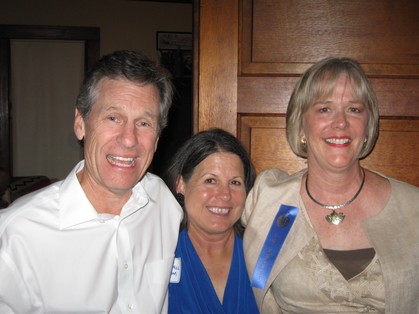 44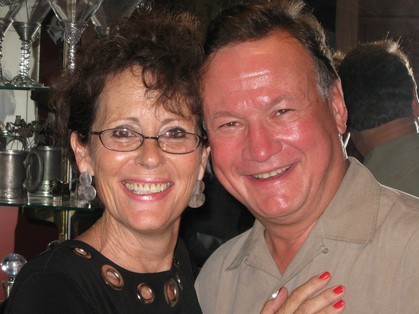 43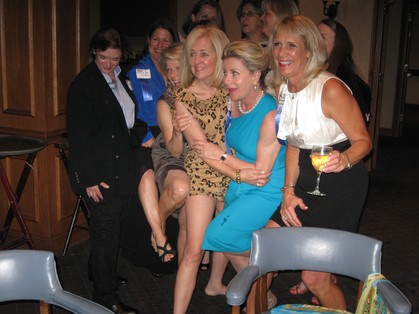 42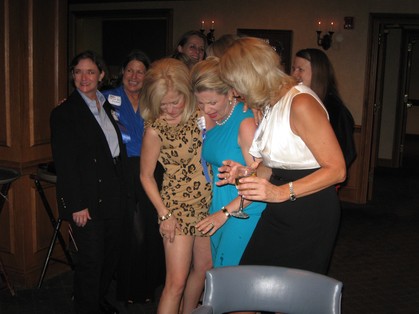 41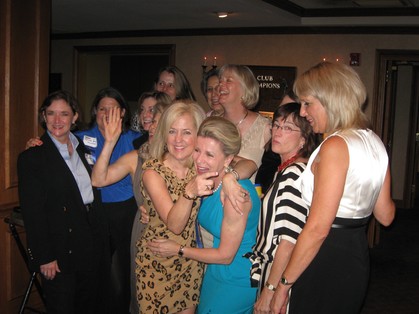 40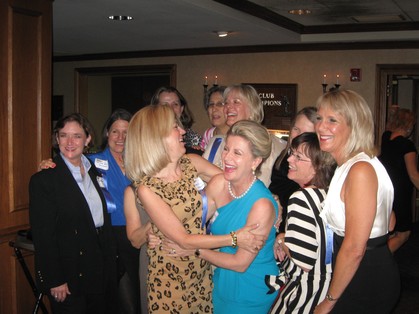 39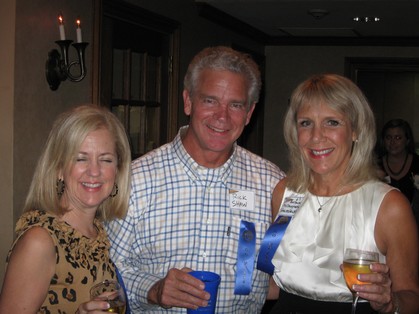 38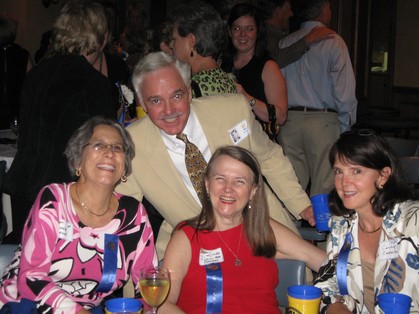 37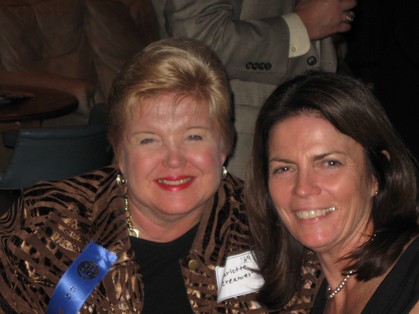 36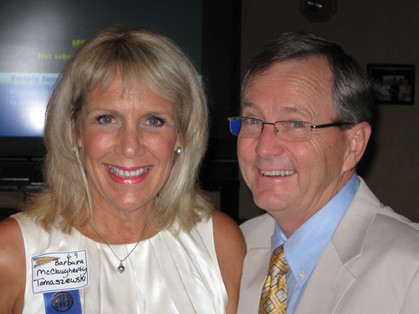 35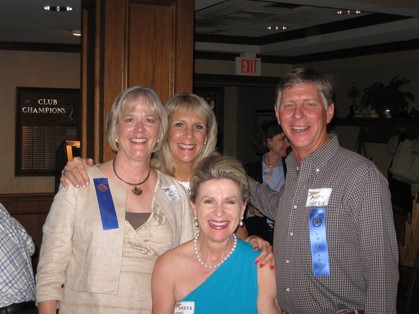 34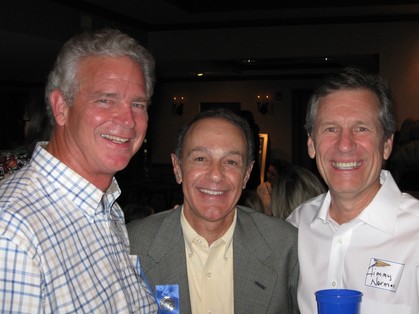 33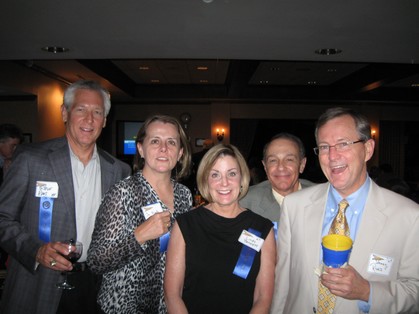 32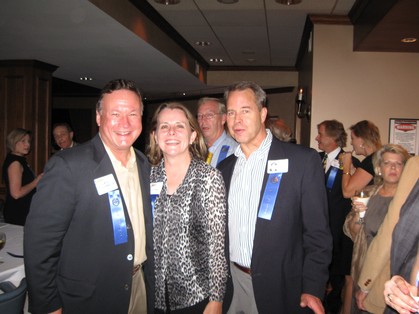 31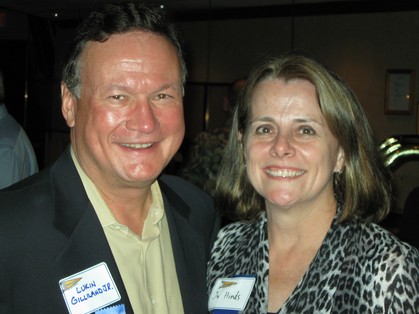 30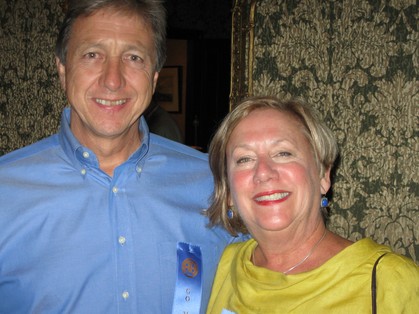 29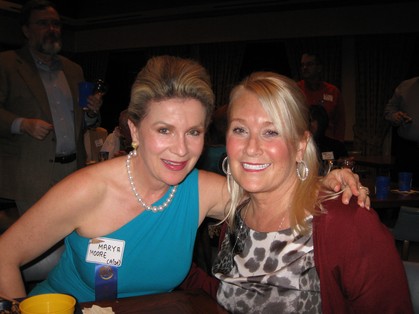 28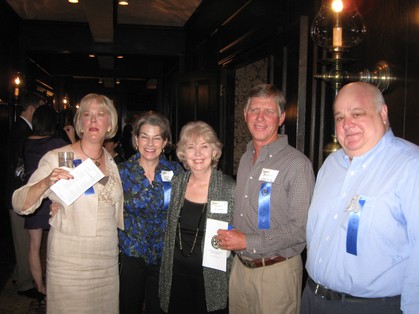 27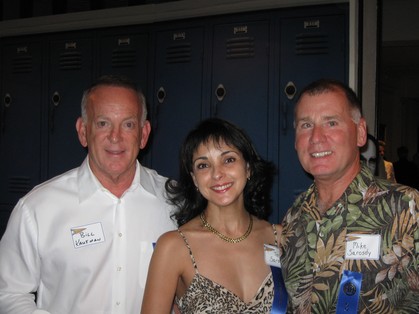 26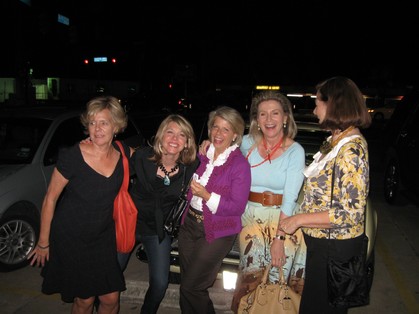 25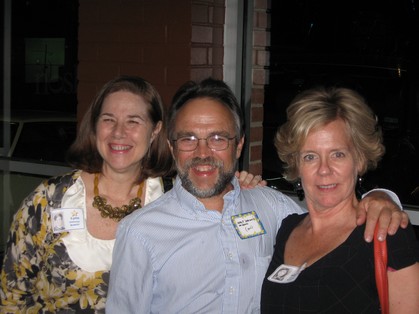 24
23
23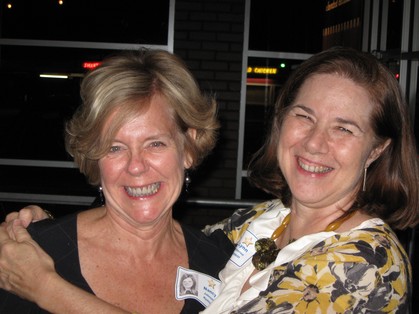 22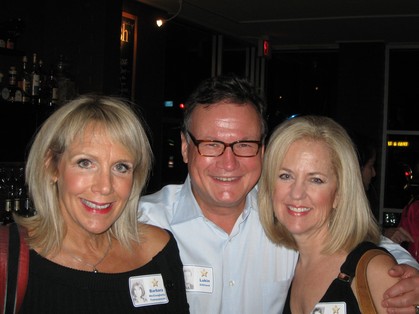 21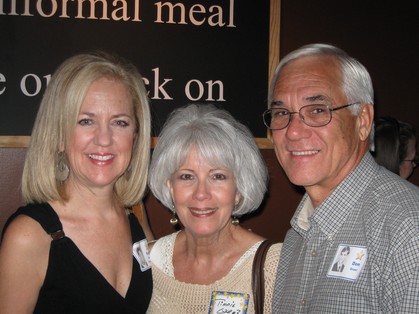 20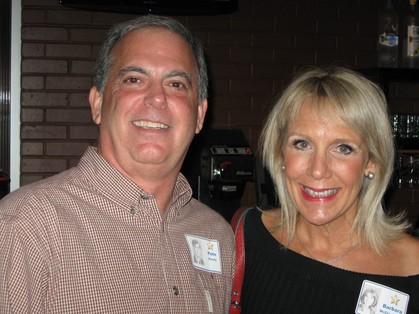 19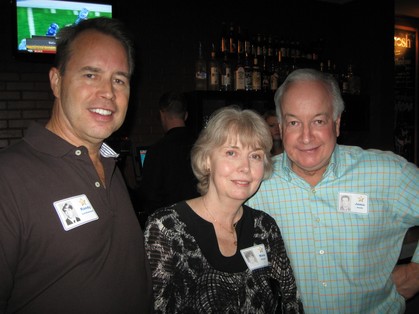 18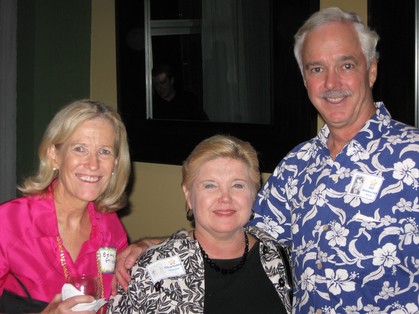 17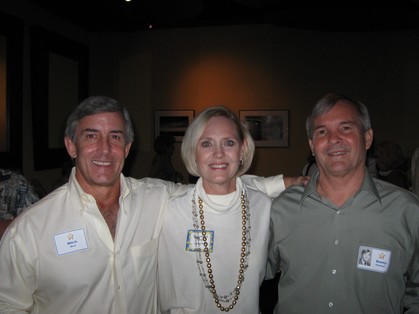 16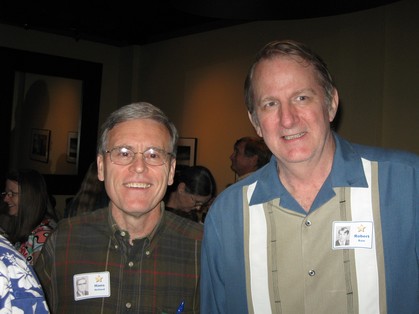 15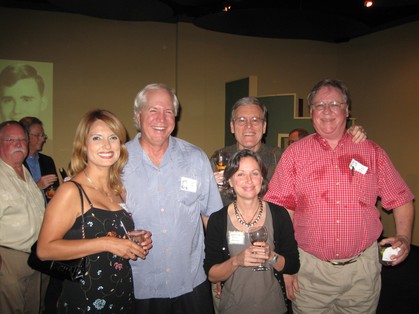 14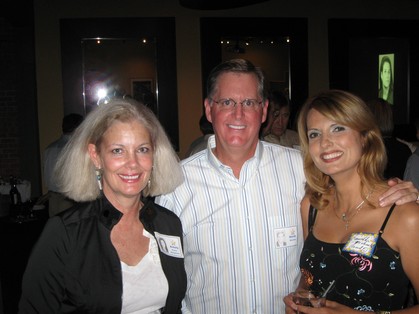 13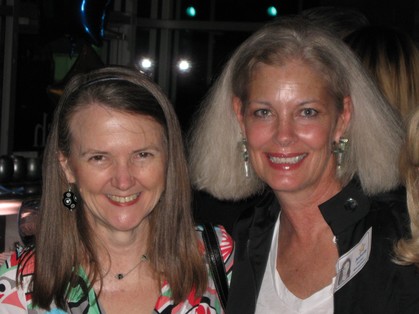 12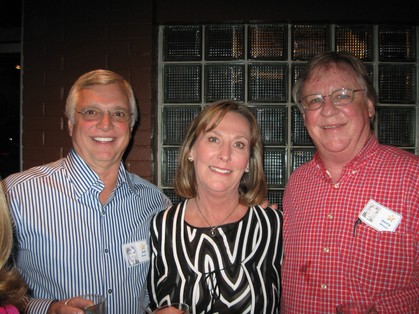 11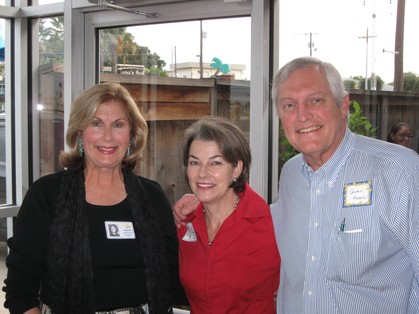 10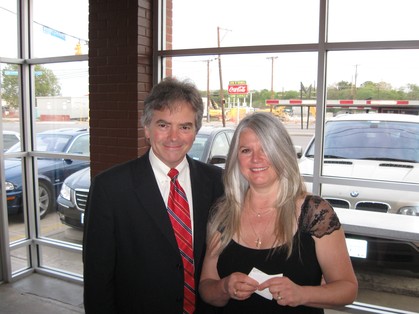 9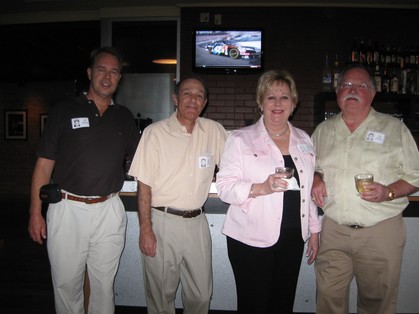 8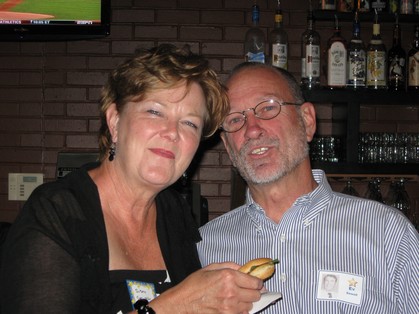 7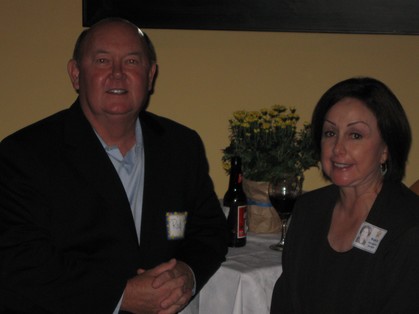 6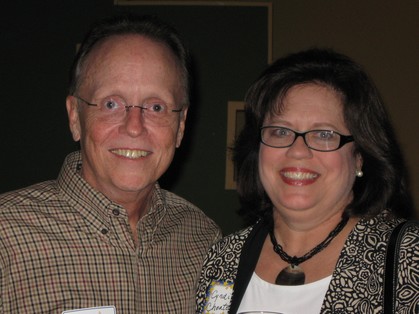 5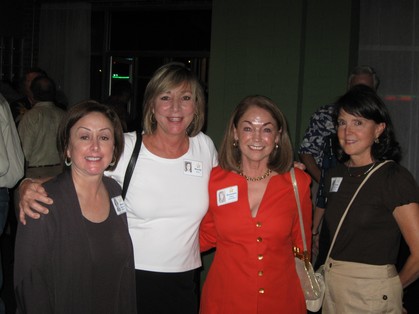 4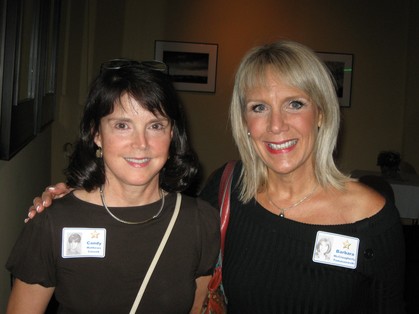 3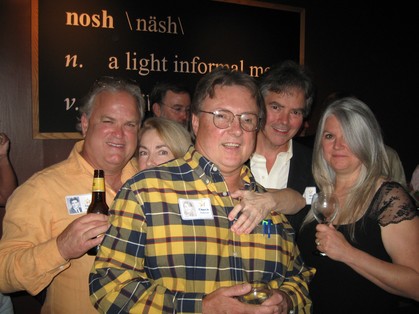 2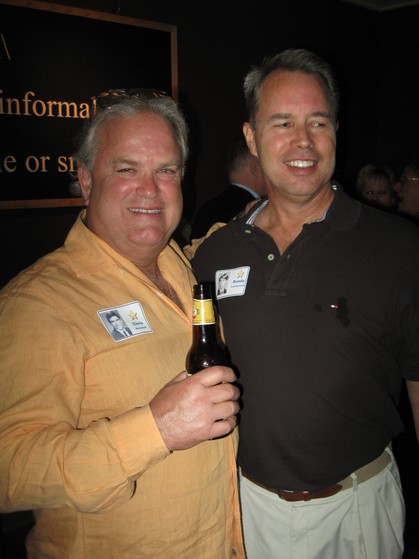 1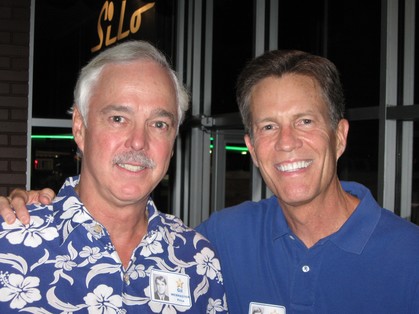 Just wanted to drop you a note to say how much I enjoyed getting to see you and Betty at this event. It was nice getting to actually visit a little bit at the lunch on Saturday because it was so laid back.
Thanks again for taking this project. The website was awesome and fun. This is probably the closest I'll get to doing Face book. As soon as my 16 year old helps me, I'll e-mail you the photo from lunch, which is decent. You are a good guy. Bob A.
What a great job.
We have a great group and class of people. You make it exceptional.
Thanks for setting such a warm and friendly tone for everyone to enjoy.
Don
In a last gasp, I wrote Nancy Folbre at her university in Massachusetts and got a great response and a promise she'd be there for the 50th.
It was wonderful. Thank you! Nancy
Gil, thanks for putting the web site together. It's great to have. Had a great time at the reunion. Thanks for all you did. Hans
Please do a 45th! I will be happy to pitch in and help. Last night was perfect! Thank you Gil, Anne and the rest of your committee. Your hard work made for this successful evening. Ralph Lehr
Hey Gil! Hope you're enjoying the cooler weather. How much sleep did you and Betty end up getting? I'll bet you got more than I did. I went over to Lukin's after party and didn't get to bed until 5AM! Haven't done that in years! Some pictures are included also from Saturday night, including bonus pictures of Rick Shaw and Nash Hardeman from the Class of '70. Did you notice that everyone wanted to pose with Berler's date? Talk to you later. Randy
Thank you again for all your work on the reunion. It was great fun. I was glad to catch up with all those people. I think we aged well. The pictures are great. Connie
Gil, If you can keep the web site going, I will sign up. If there needs to be a fee, that's okay. This has been really helpful as I am going to drop out of classmates.com. (Not enough people respond back.) Please notify us of any changes. Thank you so much! Gay Orsinger Parks
Hey Gil -- Just wanted to add my thanks and congratulations for a great reunion Web site and for bringing us together online! We all need to keep in touch and meet up again in five(?) years. Love to all, Marie -- Your Hoof Print Editor
Gil, you did such an amazing job of putting this all together, and everyone was really touched. I have a bunch of pictures from Fri. night, but can't figure out how to post them. Thank you again for all of the hard work you put into this. (Sorry if the directions for adding the pictures is in an obvious place, but you know me.) Glenna

Reunion was much fun! Hope we have a 45th! The website is a great way to catch up with all of those we lost touch with years ago. Gil, I hope we can keep it running and let me know if I can help! Thanks to all who put this together. Linda B
ANNOUNCEMENTS
•

Check out my first novel on Amazon. It's called Six Gun Mojo. I'd post a link, but I don't know how. - Neil Ruttenberg

•
I shall always remember Mme Brann. She was a wonderful teacher, and a fine, kind human being. And boy did she love French! Mme Brann not only taught me my first words in the French language, but she shared in the most memorable, incomparably enthusiastic way the French culture to a bunch of largely unknowing Texas kids. It had a profound effect on me. I continued studying French at university; spent my junior year in Pau and Paris in an Education Abroad Program through the University of California; have spent many and my best vacations in Paris, Bretagne and Menton; and both my girls went through French schools. All this started in her classroom, to which she would bring baguettes (not "French bread") and fromage, Charles Aznavour (she was in love with him) records, as well as Edith Piaf''s, and of course films de Jean-Louis Trintignant. I'm sure she would have brought Chateauneuf du Pape if it was a college class. What love of the subject, what enthusiasm she projected! I loved going to her class, and it''s one of the few classes I can actually close my eyes and conjure up many memories of actually being in class— more than 45 years later. She didn''t teach us just about a language, she introduced us to one of the great cultures of the world.
Je suis très désolé I never reached out to you, Mme Brann, and thanked you for what I learned from you and what it has meant to me over the years. BTW, I can still recite my Paul Verlaine you taught me by heart:

La lune blanche
Luit dans les bois ;
De chaque branche
Part une voix
Sous la ramée...

Ô bien-aimée.

L'étang reflète,
Profond miroir,
La silhouette
Du saule noir
Où le vent pleure...

Rêvons, c'est l'heure.


Un vaste et tendre
Apaisement
Semble descendre
Du firmament
Que l'astre irise...

C'est l'heure exquise.


Adieu, Madame
Votre étudiant, Roger Swanson

•

From Chuck Sullivan:

Guys, Gals, who would have believed it ? That we would be around in 2012 ! I don't plan on "checking out" anytime soon. But I am grateful for the wonderful friends and acquaintances I have met along my journey. I feel blessed to have attended Woodridge, A.H. Junior High and A.H. High School...with so many wonderful people. I miss Doug Taylor, my next door neighbor and childhood bicycle riding buddy. I reflect on past friends, alive and dead. They have all contributed to who we are. I wish all of you, your children and grandkids, a healthy and prosperous 2012. Gail, I thank you for being such a wonderful sister. Chris (Hummel), I thank you for being such an awesome, awesome friend. Bob(West) thanks for patching me up last year ... from my two bicycle accidents .Gary(Gates) thanks for your friendship. And if any of you classmates feel down, drop a call or shoot an email. Hell, Chris and I need an excuse to ride our motorcycles.(and no, California, Washington or New England are NOT too far) Your friend, chuck

•

I am looking for Olmos' for 1967,1968 and 1969 but don't know where to search. If anyone out there would like to sell them-I'd be happy to buy them. If anyone knows whether AHISD has any surplus supply (ludicrous,huh?),please steer me in the right direction.Thank you very much, Gabrielle Peak gdeep333@gmail.com

•

Many of you may remember Bill Swinny from our years at Alamo Heights. Don Reser has provided us with a most informative link that recognizes the many achievements of Bill and his wife Frances throughout their illustrious careers in the field of drama, including a prestigious award bestowed on them in October of 2010. Enjoy!                                    Randy Lockwood

http://www.mysanantonio.com/entertainment/swinnys_to_be_recognized_at_globe_awards_104498809.html

•

To All Classmates: We've had several recent Email bounce backs. Please update your email addresses if no longer valid. Also, please add our Class of 1969 emails to your contacts or safe senders folder so they won't end up in the junk or spam section. Finally, to all of our classmates that haven't submitted an email address to our site, please consider doing so. Its the easiest way to keep in touch!

•

I just thought it might be a good time to post our memories of Chalfant Peak. Mine is a little off-color and involves my education regarding a certain human bodily function upon viewing a common word for said bodily function on the back of the seat in front of us as Chalfant and I rode together on the bus to the symphony together in 4th grade, I think. Chalfant provided the graphic definition of the term; I was incredulous, but ultimately, grateful for the info. Thank you Chalfant, for assisting my entrance into adulthood. I wish you the most peaceful journey into the Beyond and will remember you always as wiser than me.

Nancy Johnson Nystrom