Alamo Heights High School
Class Of 1969
In Memory
Chuck Sullivan, III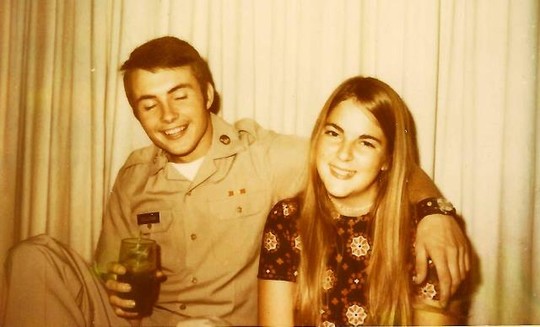 Our friend and classmate, Chuck Sullivan, passed away this afternoon, November 29, 2014, in a motorcycle accident near San Antonio. He died doing what he loved, riding with his dear friends Chris Hummel and Gary Gates. R.I.P. Chuck. We will miss you.
Meddie Charles Sullivan III, known as Chuck, was born on March 26, 1950 in Laurel, MS to Meddie Charles Sullivan, II and Sally Jane Chenery and entered eternity on November 29, 2014. He was a proud veteran of the United States Army, serving during Viet Nam and receiving the Purple Heart. Chuck was a highly respected Attorney in San Antonio who donated his time and his services to help disabled veterans. He assisted them any way he could. He organized hunting trips for the veterans as well as youth. He loved motorcycles, flying planes and bass fishing. He will be remembered for his intelligence, humor and service to his fellow man.

Chuck was preceded in death by his father, Meddie Charles Sullivan, II and his sister, Gail Sullivan. Surviving are his wife of 37 years, Janie; son, Charlie Sullivan; his mother, Sally Jane Sullivan-Soultaire; brothers, Mark Sullivan (Monique), Lee Sullivan; and his uncle, Harold Sullivan of Laurel, MS; numerous cousins and a host of friends.

A celebration of his life will be at 12:00 p.m. on Friday, December 19, 2014 in Sunset Funeral Home Chapel. Interment will follow at Ft. Sam Houston National Cemetery.

In lieu of flowers, donations may be made to the Wounded Warrior Project or Disabled American Veterans.