Alamo Heights High School
Class Of 1969
In Memory
Glenna Krumboltz (Smith)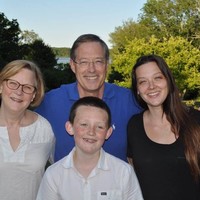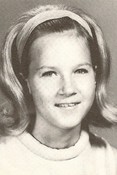 Glenna Krumboltz Smith passed away unexpectedly on Friday, July 21st, 2017. This picture includes the most important people in Glenna's life, her husband Bruce, her daughter Lily, and her grandson Jason.
A message from Glenna's Family
To all those who loved Glenna, it is with heavy hearts that we let you all know that she passed away unexpectedly this past Friday. We are trying to wrap our heads around such a tremendous loss for our family, but we are touched and comforted by your kind words during this difficult time. Please know how much you all mean to us. We are trying to find the words to respond to all of you, but we are heartbroken. We have decided to hold a memorial for her early this fall when we can deliver a celebration of life fit for such a wonderful woman. We will let you know details for the service as soon as they become available. Love to all,
Bruce, Lily and Jason
An Update From Glenna's Family, written on August 8, 2017
Dear Loved Ones,
Thank you all for the support that we have received in the past few weeks. We are so grateful for your presence in Glenna's life and in ours. On September 16th, 10:00 am, at St. Timothy's Episcopal Church our family will be hosting a Celebration of Glenna's life. A reception will follow. We are hoping to share some laughs, hugs and fond memories together as this is how Glenna would want to be remembered. The family kindly discourages black attire.
St. Timothy's Episcopal Church
4670 Congress St
Fairfield, CT 06824
In lieu of flowers, we ask that you donate in Glenna's honor to the Navajo Nation via Partners In Health and COPE. This was a cause that was very dear to her heart which provides sustainable healthcare programs to those that are very much in need.
Checks can be made out to PIH and mailed to:
Partners In Health
800 Boylston Street, #300
Boston, MA 02199
Note: Navajo Nation/Glenna Smith's Memorial
Or made online here:
Partners In Health is a global health organization relentlessly committed to improving the health of poor & marginalized people.