Alamo Heights High School
Class Of 1969
In Memory
Molly Pipes (Meltzer) VIEW PROFILE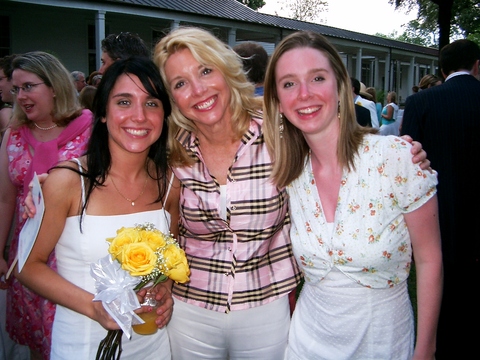 Margaret Lindsey Pipes Meltzer, affectionately known as Molly, accepted God's hand and ascended from this world on July 18, 2015. Molly was born in San Antonio, Texas on July 17, 1951, to John and Virginia Pipes. She graduated from Alamo Heights High School in 1969 and then she earned a BA in Urban Studies from the University of Texas in 1973.
The city of Raleigh, NC hired Molly as its first female administrator in its City Planning Department. She so distinguished herself there that she was recruited to head the Transportation Department at North Carolina State University. Among many accomplishments, she designed an innovative ride-sharing program, which continues to this day.
In the early 80's, Molly moved to New Orleans, where she served as a consultant for city planning and was instrumental in the redesign of the city's parking plan. Molly met and married John Meltzer. Of this union her two beautiful daughters were born. Throughout her many years in New Orleans, Molly was active as a mother and a friend. She was involved with numerous community endeavors and creative media projects. She was also an Elder of the St. Charles Avenue Presbyterian Church. Molly's joy of hospitality and helping others in need of a respite, fit well with the flow and vibe of the Big Easy, her adopted city.
In 1992 Molly was hired as a salesperson for the new corporate division of Office Depot. She was so successful that within a few years the company sent her around the U.S. to teach her techniques and strategies. She concluded her career with the promotion to National Director of Sales Training, a position that she held until her retirement in 2005.
After retirement she commenced the energetic pursuit of her many hobbies and interests, chief among which were the company of her family and many friends, cooking and fine dining, extensive traveling, sailing and especially adventuring in her beloved Airstream trailer, in which she rolled 43,000 miles.
Molly is survived by daughter Virginia Meltzer and her husband Jeff Luther, daughter Leah Meltzer; sister Marian Pipes Brown and her husband Fred; brother David W. Pipes and his wife, Kim; financee Louis Pat Selig, numerous beloved cousins, nieces, nephews and countless friends.
MEMORIAL SERVICE
FRIDAY, JULY 31, 2015
2:00 PM
FIRST PRESBYTERIAN CHURCH
404 N. ALAMO STREET
True to her benevolent heart, Molly requested that in lieu of flowers, donations be made to Doctors Without Borders, First Presbyterian Church or a charity of your choice.
Click here to see Molly's last Profile entry.